VISION
To be the Preferred Brand
MISSION
To be a fully integrated player in the Agriculture value chain to develop sustainable agro-based industries using science-based technologies

Lankem was established by Royal Dutch Shell in 1964 as an agrochemical company. In response to Sri Lanka's local ownership initiatives, the company enlisted the support of local investors and became listed on the Colombo Stock Exchange. Its core activities have predominantly revolved around chemical manufacturing and distribution.
Over the past 25 years, the Lankem Group has expanded into various related industries. Lankem's Paints and Bituminous Products divisions have emerged as leading innovators in their respective sectors. Lankem Consumer Products, which have been in operation since the late 1970s, are pioneers in the production of mosquito coils, washing machine detergent powders, and liquid detergents in the country.
In 1998, Lankem acquired Kotagala Plantations and Agarapatana Plantations. Through significant investments, Lankem has elevated the tea and rubber estates of these companies to international standards, implementing extensive replanting programs. Lankem's rubber plantation companies also produce Lankaprene, a highly valued and in-demand crepe rubber.
For over three decades, Lankem has owned and operated the Sigiriya Village Hotel, situated in Sri Lanka's cultural triangle. In 1993, the company acquired Beruwala Resorts Ltd, a 120-room resort located on the south coast of Sri Lanka. In 1995, Lankem expanded further with the opening of Club Plam Bay, Marawila, its third property on the west coast. Through subsequent acquisitions in 2011 and 2012, the group's portfolio has grown to include five prominent properties.
In 2010, Lankem solidified its presence in the FMCG (Fast-Moving Consumer Goods) sector by acquiring C.W. Mackie. This acquisition not only bolstered the company's position but also provided expertise in rubber processing and access to markets for premium-grade rubber products manufactured through plantations.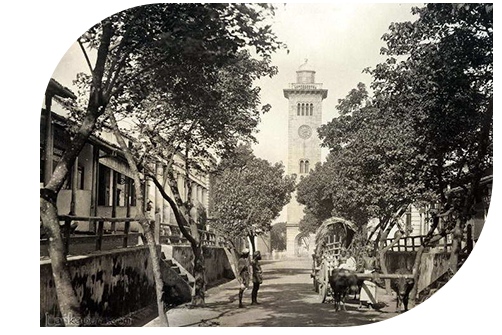 1964 – Lankem was founded by Royal Dutch Shell

1970 – Listed in the Colombo Stock Exchange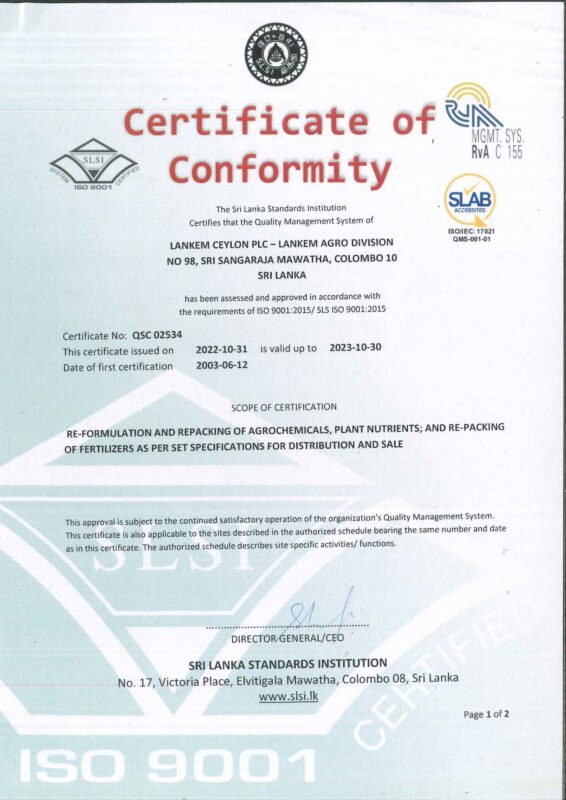 2003 – Obtained ISO 9001 - for Quality Management System
2004 – Obtained ISO 14001 – for Environmental Management System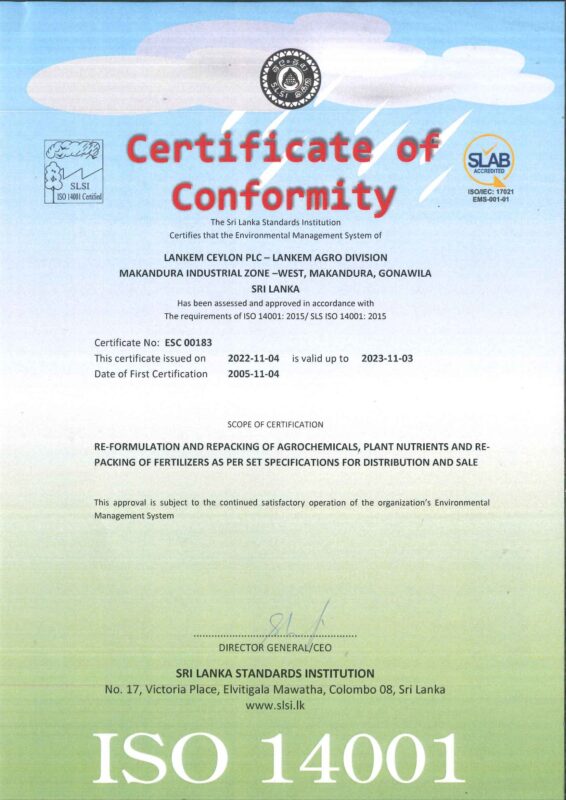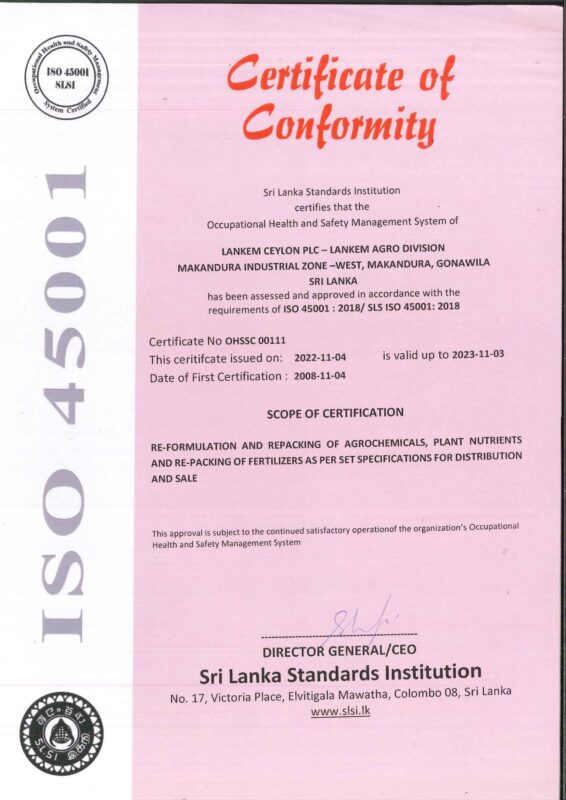 2008 – Obtained ISO 45001 - for Safety Management System

2010 - established the state-of-art production facility for formulation of Agro Chemicals at Makandura Industrial Zone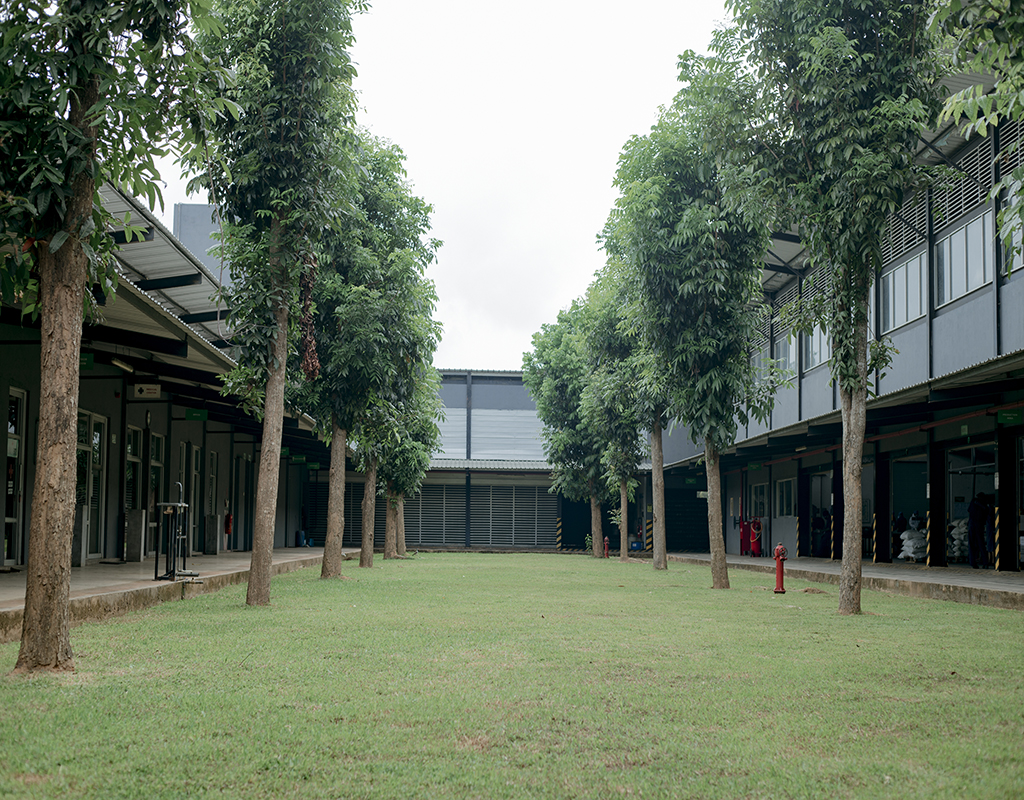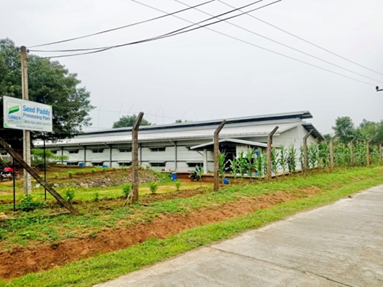 2013 – Established the Seed Paddy Processing Plant at Siripura

| | |
| --- | --- |
| Teamwork | We work and achieve our objectives as one family |
| Transparency | We adopt to an open-door policy |
| Integrity | We do believe people and value their integrity |
| Innovation | We seek a better way, turning breakthrough ideas in science and business |
| People | We realize the vitality and the potential of our employees |
| Partners | We create mutual enduring values |
| Environmental Stewardship | We entrust utmost environment-health and safety standards |
We are committed to surpassing the expectations of our esteemed internal and external customers through our unwavering passion for excellence in all aspects of Agri inputs, including fertilizers, crop protection, and the industry as a whole. To achieve these goals, we will ensure that…
Continuous improvement of quality of our products and processes with the help of our motivated and dedicated team

Prevent environmental pollution by using a proactive approach to minimise emissions, effluents and waste.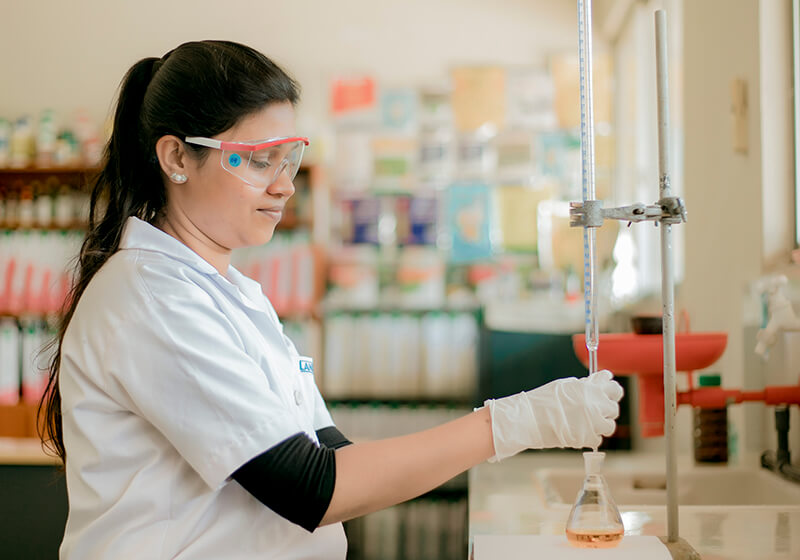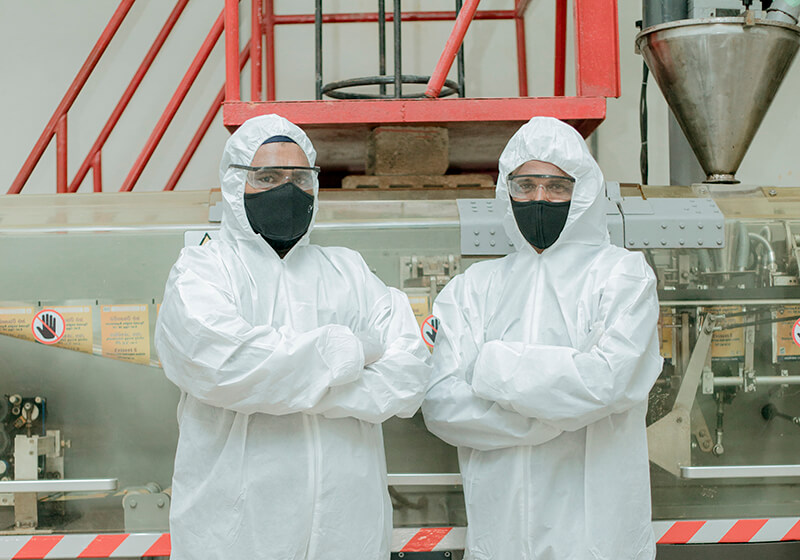 Prevention of contamination during the reformulation and repacking processes of all chemicals, ensuring compliance with all contamination prevention regulations. 

Safeguarding the health and safety of our employees, customers, and third parties who interact with our business whilst continuously striving to improve our Integrated Management System while creating a comfortable and rewarding workplace environment.
Consultation with staff on the development, implementation and refinement of occupational health and safety management systems and programs.

Comply with and exceed all applicable statutory regulatory and other requirements.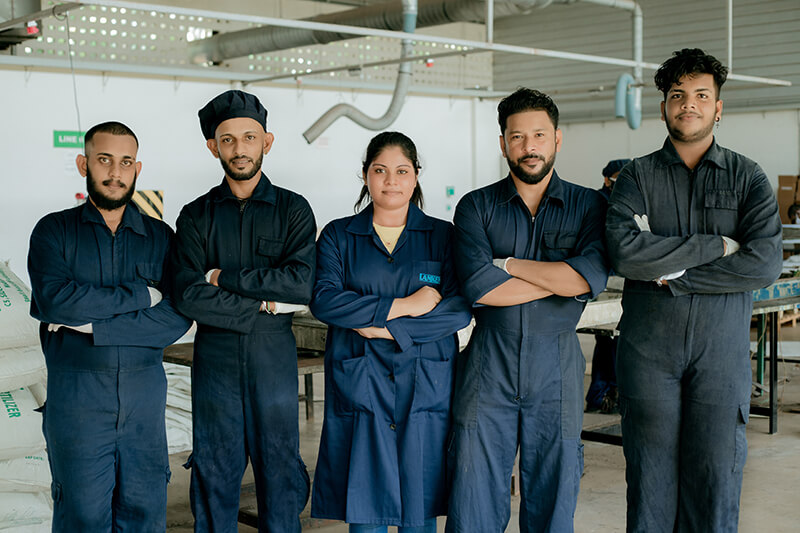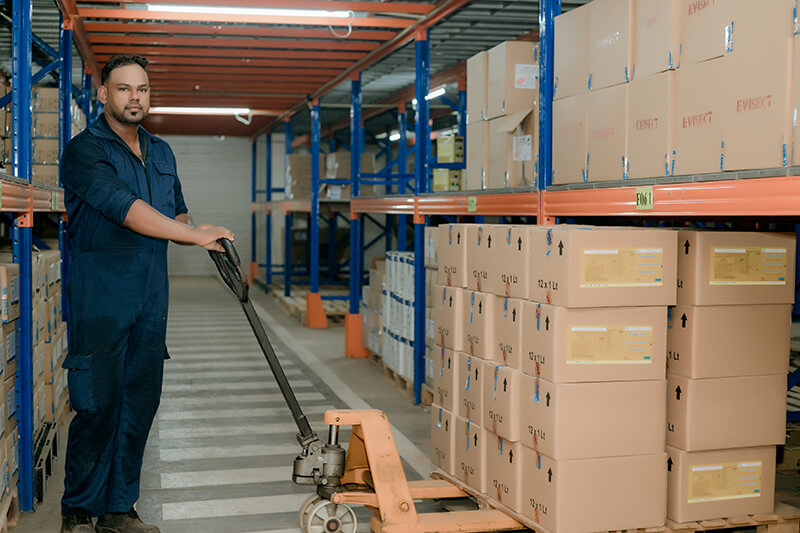 Compliance with the ISO 9001:2015, ISO 14001:2015, and ISO 45001:2018 standards to effectively control and continuously improve the quality of our products, while also prioritizing the maintenance of environmental, health and safety measures.